Vermont Society of Certified Public Accountants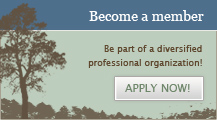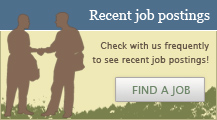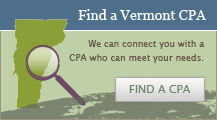 view allVTCPA announcements
The Burlington City Council recently created a 5 member Audit Advisory Committee and seeks applicants interested in being appointed for two-year terms. Committee members will choose their own Chair, set their own meeting schedule, and comply with Vermont's Open Meeting and Public Records statute. Committee's primary responsibilities are to provide guidance and review of City's: implementation of COSO internal controls process; RFP process for auditing firm contract; and analysis of audit reports. Committee will communicate directly with the City's Board of Finance and Council, with support from the Chief Administrative Officer's staff. City is seeking applicants who are knowledgeable in accounting principles, and auditing standards and internal control systems. Council seeks that two of the five members be Burlington residents, and that some members have municipal financial experience. This is an exciting opportunity to assist Vermont's largest City to expand and improve its financial systems and information. For more information or if interested in seeking appointment please contact Bob Rusten, Burlington Chief Administrative Officer, at brusten@burlingtonvt.gov. read more
The VTCPA is excited to announce that we've partnered with the Connecticut Society of CPAs (CTCPA) to offer you a tool to meet your succession-planning needs. CPASuccessionMatch.com is a match-making website designed to help firm owners whose paths might someday lead to a firm sale or acquisition. Whether you need to develop and enact a succession plan or simply want to explore all available options, this website will help you find potential matches and enjoy anonymous communication until you're ready to take the next step and merge with another firm or sell your practice. Find out more at the VTCPA member link.
The VTCPA has established a scholarship to honor the memory of Past President (1975-76) Jay Gordon. Contributions are tax deductible and may be paid with your dues! read more
CPA Letter Daily
Designed for CPAs and those who work within the accounting profession, CPA Letter Daily is a FREE daily e-mail newsletter from the AICPA. Browse the most recent headlines below, or sign-up to receive the daily newsletter.
Nov 3, 2014, 8:30am–4:30pm Taxes, CFP read more
Nov 3, 2014, 9:30am–5:30pm Taxation read more
Nov 3, 2014, 11:30am–7:30pm Taxation read more
Nov 3, 2014, 11:30am–7:30pm Estate Planning, Taxation, Accounting read more
Nov 3, 2014, 11:30am–7:00pm Auditing, Computer / IT, Finance read more
Nov 3, 2014, 11:30am–7:30pm Taxation read more