Vermont Society of Certified Public Accountants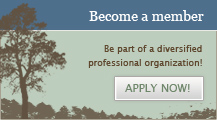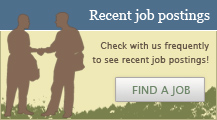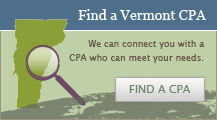 view allVTCPA announcements
New Email Phishing Scam: The IRS has been alerted to a new email phishing scam. The emails appear to be from the IRS Taxpayer Advocate Service and include a bogus case number and the following message: "Your reported 2013 income is flagged for review due to a document processing error. Your case has been forwarded to the Taxpayer Advocate Service for resolution assistance. To avoid delays processing your 2013 filing contact the Taxpayer Advocate Service for resolution assistance." read more
CPA training and diversity of experience makes the CPA uniquely qualified to deliver value across the wide spectrum of responsibilities of the finance function in today's business environment, from internal control and financial reporting to strategic and risk management. Find a CPA to meet your needs!
VHEIP is Vermont's 529 college savings plan. VHEIP is administered by The Vermont Student Assistance Corporation (VSAC), and managed by TIAA-CREF Tuition Financing, Inc. This year-end, encourage your clients to open and contribute to a VHEIP account by December 31, 2013 and they may be eligible for a Vermont income tax credit this year (limitations apply). Details
CPA Letter Daily
Designed for CPAs and those who work within the accounting profession, CPA Letter Daily is a FREE daily e-mail newsletter from the AICPA. Browse the most recent headlines below, or sign-up to receive the daily newsletter.
Apr 25, 2014, 9:30am–5:00pm Accounting (Governmental), Auditing read more
Apr 25, 2014, 9:30am–5:00pm Non-Profit, Finance read more
Apr 25, 2014, 11:30am–7:00pm Accounting (Governmental), Auditing read more
Apr 25, 2014, 11:30am–7:00pm Non-Profit, Finance read more
Apr 28, 2014, 2:00pm–5:30pm Accounting, Auditing, Finance read more
Apr 29, 2014, 11:30am–7:30pm Finance read more