Vermont Society of Certified Public Accountants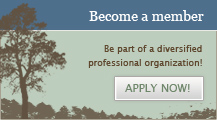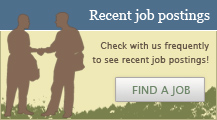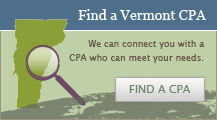 view allVTCPA announcements
Looking for a particular CPE topic? Would you rather take your CPE on YOUR schedule? We've joined forces with ACPEN, Surgent McCoy, and CPA Crossings to offer you hundreds of webcasts and webinars on a wide range of subjects from audit to tax to technology and everything in between. And you can find them all in one place! (CalCPE webcasts appear in chronological order with our Vermont seminars). View Available Webcasts, Webinars & Self-Study CPE!
View the complete list of upcoming membership and Board of Directors meetings. read more
CPA training and diversity of experience makes the CPA uniquely qualified to deliver value across the wide spectrum of responsibilities of the finance function in today's business environment, from internal control and financial reporting to strategic and risk management. Find a CPA to meet your needs!
CPA Letter Daily
Designed for CPAs and those who work within the accounting profession, CPA Letter Daily is a FREE daily e-mail newsletter from the AICPA. Browse the most recent headlines below, or sign-up to receive the daily newsletter.
Apr 2, 2015, 11:30am–3:00pm Ethics read more
Apr 13, 2015, 9:30am–5:30pm Accounting (Governmental), Auditing read more
Apr 13, 2015, 11:30am–7:30pm Accounting (Governmental), Auditing read more
Apr 17, 2015, 9:30am–5:00pm Finance, Accounting read more
Apr 17, 2015, 11:30am–7:00pm Accounting, Ethics, Taxation read more
Apr 17, 2015, 11:30am–7:00pm Finance, Accounting read more