Vermont Society of Certified Public Accountants
Membership Info
The Vermont Society of Certified Public Accountants is a diversified professional, member-driven organization serving the needs of nearly 800 CPAs in public accounting, business and industry, education and government.
We are active in the state legislature, monitoring and responding to issues that affect CPAs and their clients. We have been successful in getting important legislation passed and regularly provide testimony, support and advice on legislative and regulatory issues of interest to our membership.
We offer top-notch CPE programs per year delivering quality education to our members in both public accounting and industry. Our aim is to provide our members with the tools and information they need to increase their value to the clients, organizations and employers they serve.

Join the VTCPA today to enhance your career and invest in the future of the profession!
Your membership entitles you to many benefits, including: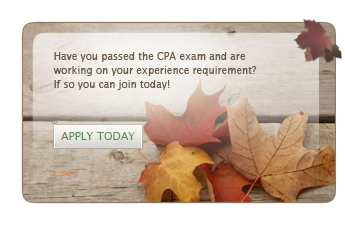 Legislative and regulatory representation with regular updates
Discount of $200 per course on our CPE Programs
My CPE Tracker, a one-stop automatic filing cabinet for your CPE records
E-mail updates on issues affecting you as a Vermont CPA
Opportunity to join a committee or task force
Networking with CPAs and other professionals
Access to the Members Only section of our web site
A subscription to the CPA Journal